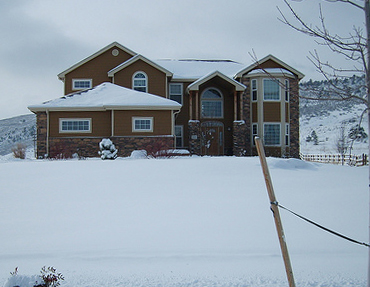 Listing Your Colorado Vacation Home In The Winter
While it's true that there are fewer buyers during the winter in Colorado, listing a vacation home in the winter has its unique benefits. If you're considering selling your Colorado vacation home, it's important to understand the benefits of listing your home during the winter as opposed to the spring or summer. Knowing these benefits can help you sell your home successfully and potentially sell it faster.
Colorado Winter Sports
Individuals who are searching for a vacation home in Colorado are most likely looking to take advantage of the winter sports in the area, as well as the stunning winter beauty. From skiing to ice climbing, adrenaline junkies often look for beautiful homes that they can live in while they visit some of Colorado's most promising winter sports locations. Even if your home is a little distance away from these locations, most individuals don't mind because they'll save a lot of money. Colorado vacation homes very near those popular ski locations or other winter sports locations can be very pricey. If a buyer can find a beautiful home that is thousands of dollars cheaper and 100 miles further from their favorite winter sports spot, chances are they're going to take advantage of it.
Less Competition
Because there are fewer buyers, there are also fewer sellers during the winter in Colorado. You can take advantage of that because you'll have less competition when you list your home for sale. Then, the individuals who are specifically looking for a Colorado vacation home are far more likely to actually view your listing and check out the benefits and features of your home than they might normally be.
Décor Advantage
Many people wait until spring or summer to sell their vacation homes, because they can deck it out with blossoming flowers and outdoor beauty. However, those who are selling a Colorado vacation home in the winter can do the same thing with holiday décor. Rather than fresh flowers in vases on the inside, try scented candles, potted fir trees, and glistening ornaments. While it may not appeal to every potential buyer, you'll strike the same chord with those who would be impressed with spring and summer flowers.
Serious Buyers
Individuals who are willing to go out into the snow, brave the cold and show up for a house showing are not only interested buyers, they are serious buyers. The chances of them simply wanting to "browse" your home without intentions of purchasing are very slim. In addition to that, because there is less competition for those home buyers, you can potentially get a better price for your house than you would be able to in the spring or summer. This, combined with the fact that you're dealing with serious buyers, is a wonderful reason to list your Colorado vacation home in the winter.
Overall, while most individuals consider the spring or summer the best time to list a home for sale, Colorado vacation homes can sell quickly and for a higher price during the winter.