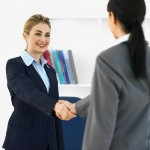 8 Reasons to use a Real Estate Professional in Colorado
Before selling your Colorado home, you should really consider utilizing the services of a real estate professional. While selling your home is something you can certainly do on your own, there are some unique advantages in enlisting the help of a qualified real estate agent.
1. An Agent Can Be the Middle Man
One of the biggest benefits of hiring a real estate agent is that they deal with potential home buyers so you don't have to. This includes everything from the initial call to accepting offers and closing the deal.
2. Outlining the Benefits
Your real estate professional in Colorado can look at your home with a neutral stance and determine the best benefits, or unique attributes that will appeal to buyers. Those can then be advertised to draw in the largest number of interested individuals.
3. A  Real Estate Professional in Colorado Knows What the Market is Looking for
Whether you're selling a home in Colorado Springs, Beaver Creek, Glenwood Springs or somewhere else, your real estate professional knows what your target market is looking for. He or she can use that information to better advertise and market your home.
4. Creating a Price
One of the hardest parts of selling a Colorado home is determining the price to sell it for. A qualified real estate agent can help you set a price that is fair to you, and a value to potential homebuyers. They know the market and the trends in the area and can use that knowledge to determine a great asking price.
5. Showing Your Home
Your real estate professional in Colorado can be in charge of showing your home when potential homebuyers want to see it, so you don't have to take time out of your busy schedule to do it. This is very important if you're moving out of the area before your home is sold. The agent can also lockbox the home so it's protected when it's not being shown.
6. Aesthetics
Another important role of a real estate professional is to help you in preparing the home to be seen. This includes staging the home or removing personal items, advising you on how the home should be cleaned or freshened up, and ensuring that it has great curb appeal.
7. Marketing
Your agent will know how to market the home in the best way for the surrounding Colorado area. This will help ensure that you get offers faster and that the home reaches a wider group of potential homeowners.
8. Negotiating
Finally, your Colorado real estate professional can negotiate with potential buyers to ensure that you get a great price and the buyers are happy with the value they've received. This might include accepting or rejecting offers, creating counter offers, reviewing contracts and more.
Having a real estate professional is essential when selling a Colorado home. They can help sell the home faster for a fair price and take a lot of the burden and responsibility off your shoulders.