BULL Forms Colorado has updated our autofill feature
One of the most frequently requested feature updates by our Colorado real estate agents is autofill. When we first launched our product we struggled with how to best implement the autofill feature. We chose to roll it out with limited functionality and improve upon it based on user feedback.
Based on our Colorado user feedback we have upgraded the autofill function.  You can now choose which side of the transaction you are representing, either the buyer or seller. You can now also pre-populate up to 4 buyers and sellers on the DORA CREC contracts.
Below is a brief walk through of the update:
You can access the autofill fields at any time from within a deal by clicking on the icon next to the deal name:

Autofill is also accessible when you first create a deal by checking "create deal and view auto fill options":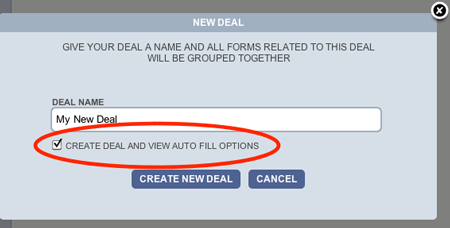 Below is what the auto fill window will look like when it is first opened.  The top portion of the window is where you select which side of the transaction you are representing.  If you are representing the buyer, click on the buyer radio button and all of your information will be pre-populated on the buyers side of the DORA contracts.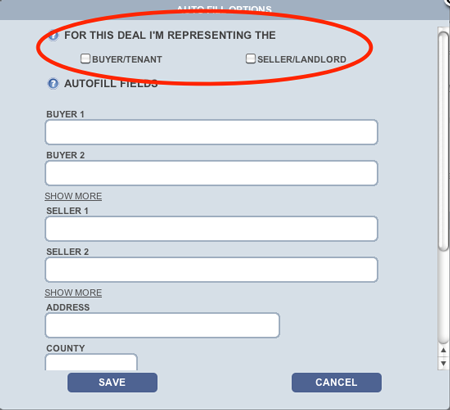 When entering buyers and sellers you now also have the option to include up to 4 buyers and sellers. Click on the show more button to add more buyers: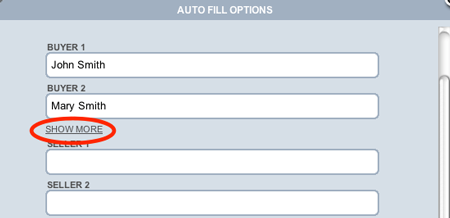 You will now have two additional fields to add buyers 2 and 3 to the transaction: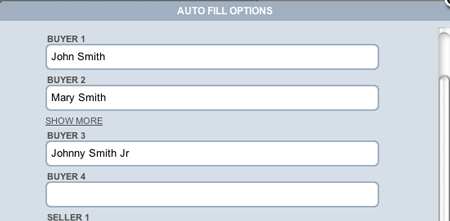 You have just added these 3 buyers to all of the contracts that you create within this deal.  If at any time you would like to update any of the information you can open the autofill window and change the information. This will affect all of your forms within the deal moving forward.
As always we want to hear your feedback. We want to find out if you would like changes in the autofill function to be applied to all of your previous contracts in the deal.
Cheers,
BULL Forms Team