BULL Forms is excited to participate in Inman's Agent Reboot Denver
As we have mentioned before:
We are dedicated to providing Colorado Real Estate Agents with the best technology available at a reasonable price. We have chosen to work with Inman because we feel their audience is amongst the most tech savvy and innovative within the Real Estate community.   If you are attending agent reboot please checkout our "Chair Drop" for your opportunity to save $5.00 off of your first month's subscription to our DORA form solution.  If you are not attending and would still like to receive the discounted first month please view our "Chair Drop" below: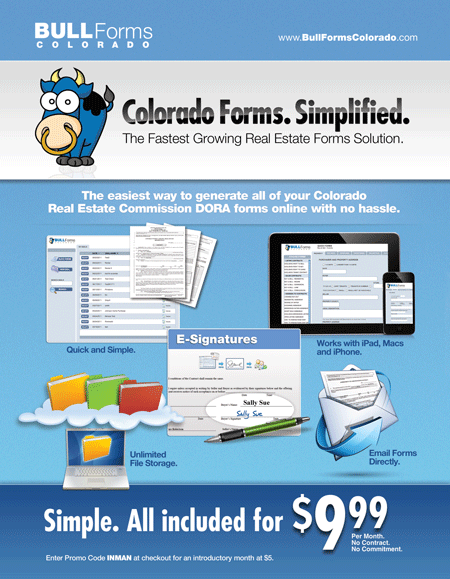 If you are in the Denver area and are undecided about attending we strongly recommend it.  We attended the conference in South Florida and benefitted greatly from hearing industry experts discussing what they know best and networking with the other real estate agents in attendance.
For those that are attending, be on the look out for a BULL Forms giveaway. BULL Forms is giving away an annual subscription valued at $99.99.
Inman News is the leading source of independent real estate news, information, advice, research, opinion and commentary for industry professionals and consumers alike.